The Economist: Atlanta among least expensive cities to live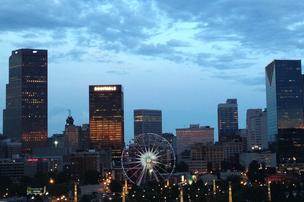 A new report by The Economist that ranks the world's most expensive cities in the world finds that Atlanta is among the least expensive.
The Worldwide Cost of Living survey is conducted twice each year by the publication's "Economist Intelligence Unit." The survey compares more than 400 prices on 160 products and services that include: food, clothing, household supplies, personal care items, home rents, transport, utility bills, private schools, domestic help and recreational cost.
The most expensive city in the world in which to live in 2016 is Singapore, followed by Zurich, Switzerland and Hong Kong in a tie for No. 2.
The most expensive U.S. city is New York (which is No. 7 on the world's most expensive city list), followed by Los Angeles at No. 2 (No. 8 on the world list) and Chicago at No. 3 (No. 21 on the world list).
(One important caveat: The index does not include the cost of shelter, which helps explain why some expensive U.S. cities, such as San Francisco, don't rank higher in the index, according to a Wall Street Journal analysis of the report).
Of 16 U.S. cities reviewed as part of the survey, Atlanta and Cleveland are deemed the least expensive, the WSJ says.
The cost of living in both cities is 31 percent less than New York, according to the survey.
New York was, on average, about 20 percent more expensive than other U.S. cities.